Dressed in their military uniform, they kept a long silence in front of the remains of the sovereign.
The moment is solemn. This Friday at the end of the day, princes Harry and William and the six other grandchildren of queen Elizabeth II participated in a funeral vigil on Saturday evening around her coffin, two days before the funeral of the monarch.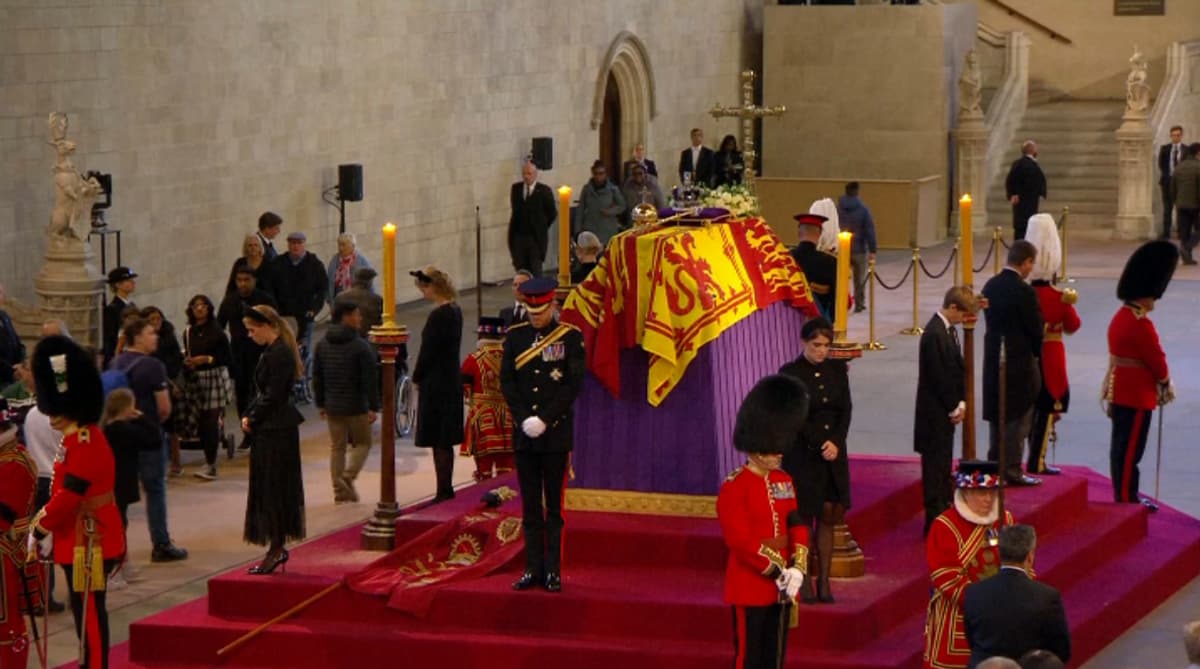 The two brothers were in uniform – Harry no longer wore it since his resounding withdrawal from the monarchy – unlike their six cousins ​​Peter, Zara, Beatrice, Eugenie, Louise, reputed to be the Queen's favorite granddaughter, and James, rarely appeared in public.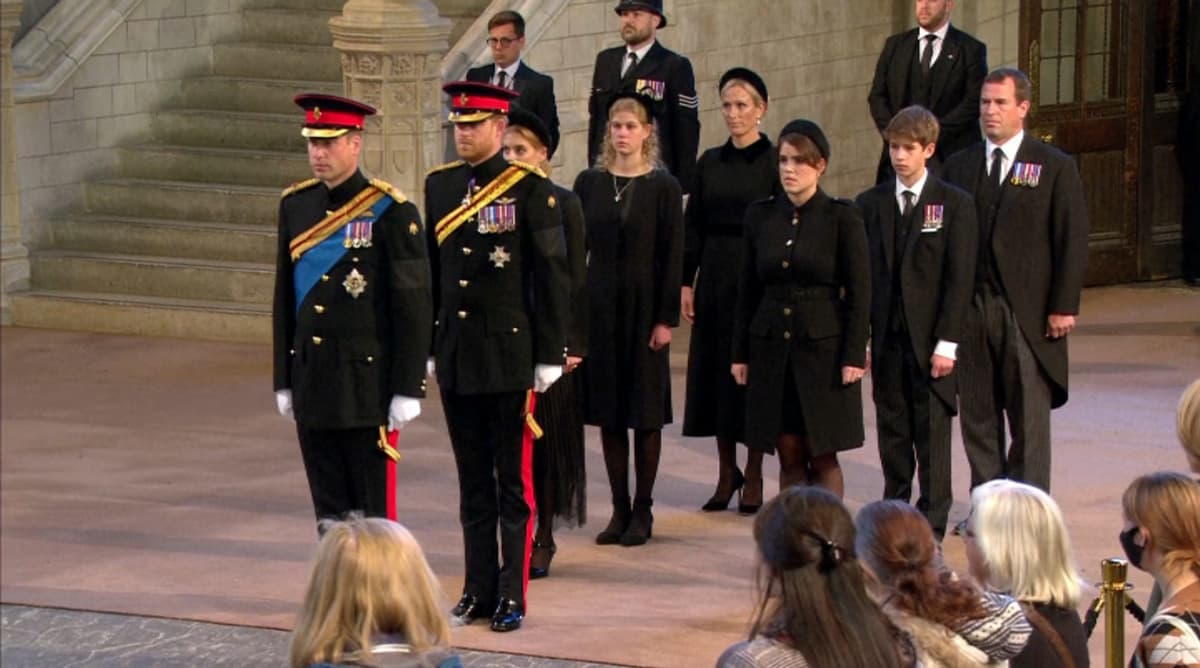 Back to the coffin, head bowed, visibly moved, they gathered for ten minutes in Westminster Hall, under the gaze of visitors. They continued to parade without interruption, after long hours of queuing, to say goodbye to the popular sovereign, who died on September 8 at the age of 96 in her Scottish residence of Balmoral.