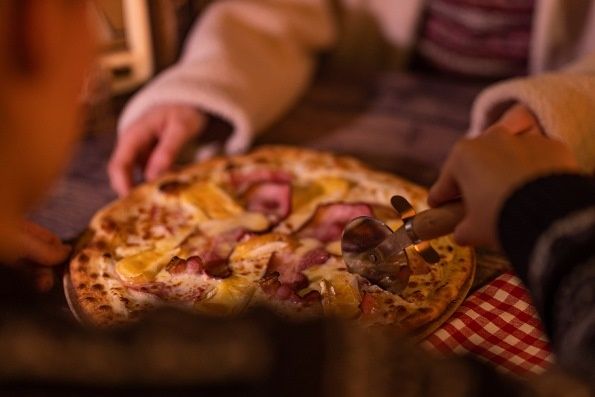 Alsatian network of pizzerias, Nico's Pizza continues to innovate in order to satisfy its greediest customers. The brand is indeed launching its brand new seasonal menu with many new features to discover.
New recipes at La Pizza de Nico
It's usual at La Pizza de Nico: the network's restaurants renew their pop-up pizza recipes twice a year. For this fall, the brand is offering no less than 12 new recipes with a "thick dough" option. Without dye, without preservative, the dough is prepared with extra virgin organic olive oil. The new La Pizza de Nico menu continues to highlight quality ingredients: ORGANIC, appellations, French origin…
To support the purchasing power of its customers, the brand offers a range of pizzas at very reasonable prices (from €6.90), without of course affecting the quality of the ingredients. Pizzas with always the same size, always topped with real cheese, tomato sauce, 100% meat…
La Pizza de Nico regularly improves its raw materials specifications around a quality ingredients charter: origin, product composition, nutritional aspect, limitation of additives, health standards.
In nearly 35 La Pizza de Nico points of sale, you can therefore taste recipes that are more generous and gourmet than the others, such as the L'APRES-SKI pizza (mozzarella Fior di Latte fondant, reblochon AOP, bacon smoked cheese and Paris ham), BUFFALINA pizza (Emmental cheese and creamy Camembert di Bufala).
Patrick Rucart