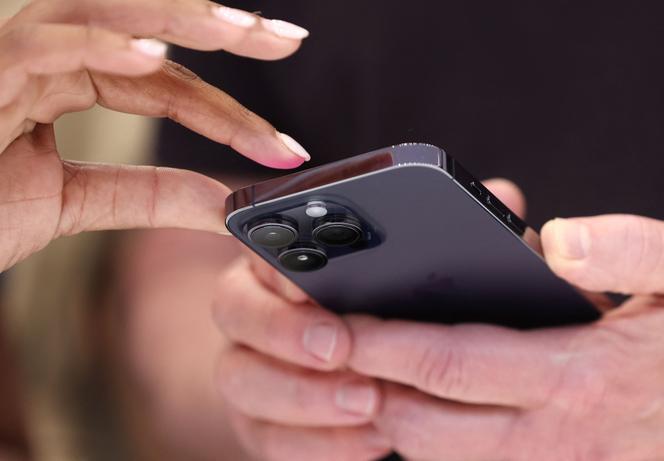 Apple said Sunday, November 6 to expect deliveries "weaker than expected" for the iPhone 14 Pro, due to Covid-19 cases, coupled with anti-Covid restrictions in China affecting the production of this high-end smartphone, as the crucial holiday season approaches.
The Californian group announces that "Customers will have to wait longer to receive their new products". And recalls its principles: "As we have done since the start of the pandemic, we are prioritizing the health and safety of workers in our supply chain".
Foxconn, a major subcontractor, has moreover announced almost simultaneously with Apple's announcement that it "revised (had) downwards" its forecast for the fourth quarter because of the anti-Covid measures in China. First confined, hundreds of employees exasperated by their living conditions fled the factory in disaster, according to viral images a week ago and testimonies collected by Agence France-Presse (AFP).
Workers have broken out of #Apple's largest assembly site, escaping the Zero #Covid lockdown at Foxconn in… https://t.co/2BYI4vPXoX
"In normal times, almost all iPhones are produced in Zhengzhou", told AFP Ivan Lam, analyst for the specialized firm Counterpoint. The apple brand depends a lot on China, where it has more than 90% of its products manufactured. The country is also one of its most important markets.
For the holidays, the company expected strong demand
Unlike its neighbors in Silicon Valley, Apple has so far weathered the economic crisis well, even as the strong dollar weighs on its revenue. From July to September, the American group saw sales of the iPhone, its flagship product, increase by 9.7% over one year, to 42.6 billion dollars.
For the holidays, the company and experts expected strong demand for the iPhone 14 and 14 Pro Max.
Foxconn is the largest private-sector employer in China, with more than one million people working at its approximately 30 factories and research facilities in the country. About 600 km from Beijing, the Zhengzhou industrial site employs up to 300,000 people who live there year-round, "iPhone City"a kind of city within the city.
China again facing Covid-19
The most populous country in the world reported Sunday, November 6, 4,420 new cases of Covid-19 contamination, a score at the highest in six months, while the health authorities had announced the day before that they would stick to the strict epidemic control measures.
Although the number of cases seems very low compared to global levels, China has been observing a zero Covid policy since the start of the pandemic which translates into lockdowns, quarantines, frequent testing and a drop in overseas travel.
Investors had hoped last week for a relaxation of anti-Covid-19 measures in China after statements by a former senior Chinese health official. Like the iPhone 14 pro, other productions should be delayed at the end of 2022.