Apple TV+ free until January, anyone? On the occasion of the release of the documentary " My Mind & Me » on the singer Selena Gomez, Cupertino offers two months of access to its service to old and new customers. To be entitled to it, you will have to click on this link shared by the actress on Twitter and leading to the Apple site.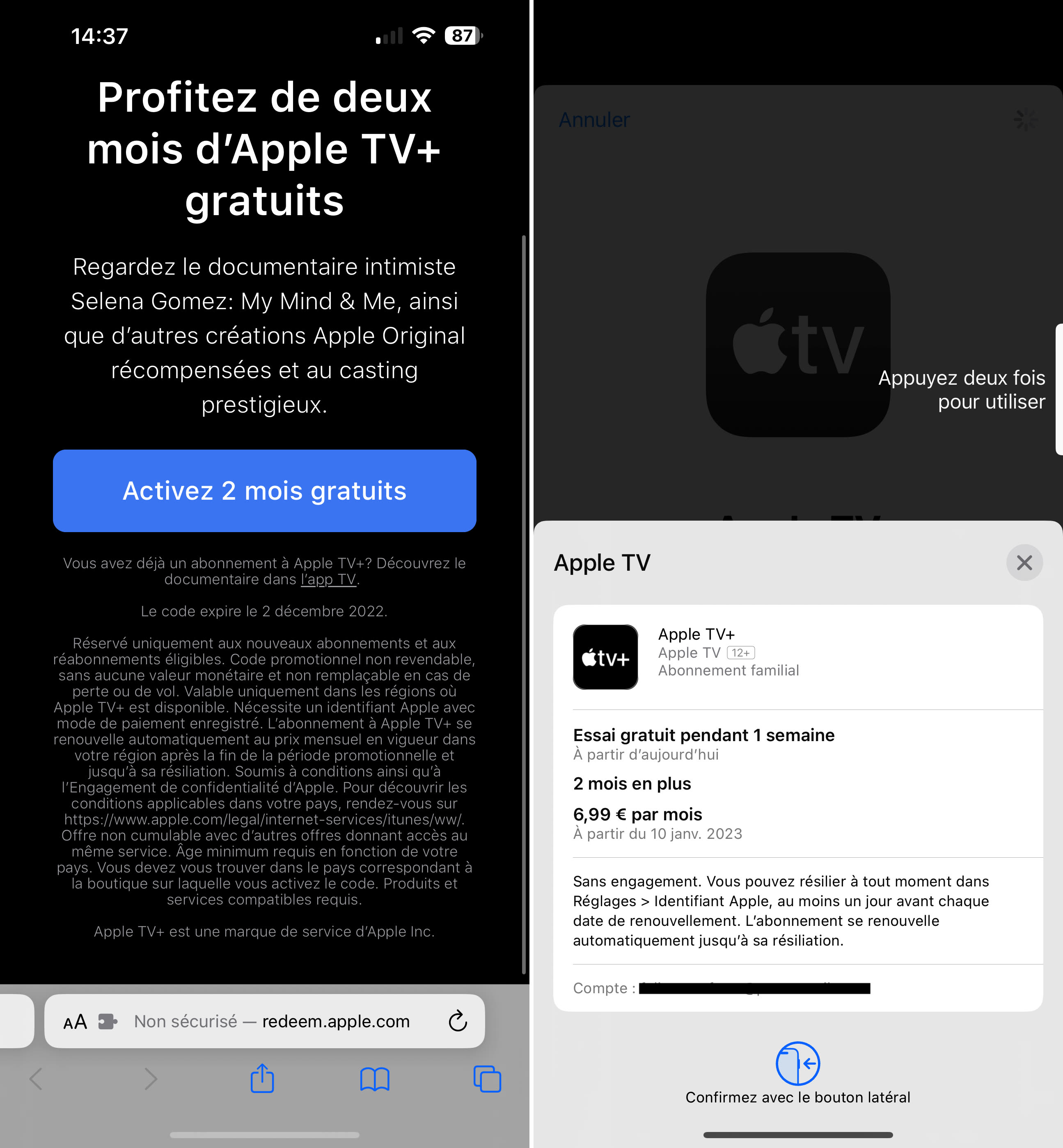 Offer expires December 2, 2022 is is " reserved only for eligible new subscriptions and renewals ". If it's not very explicit, the promo works for me even though I already received a free year from the service when it was launched: it's worth a try.
Be careful, because the subscription is automatically renewed after these two free months. If you do not wish to continue your trial, you can unsubscribe via the section Subscriptions of the App Store (and continue to enjoy the platform until January).
.